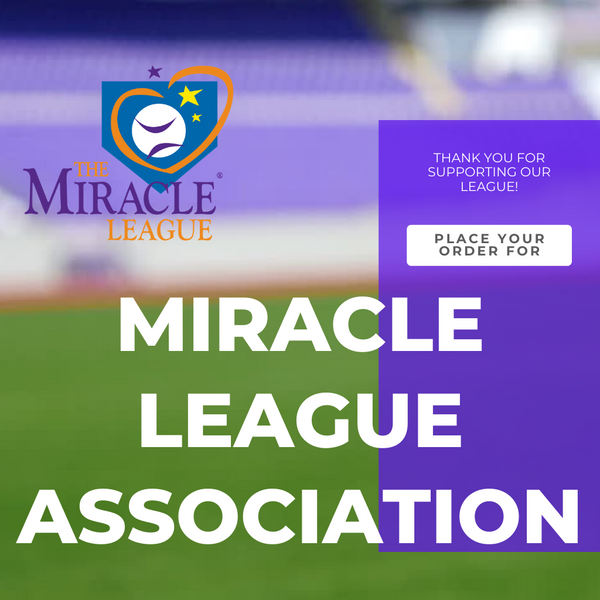 Thank You For Supporting Our Kids!


Dylan can't walk but that doesn't stop him from rounding second base. Jennifer has Down syndrome, but the Miracle League has given her more self-esteem than her parents ever dreamed possible. Kaliegh can't hear, but the cheers of his teammates have never been louder.
"The Miracle League" is a charitable organization that provides children with disabilities an opportunity to play baseball as a team member in an organized league. There is something about playing the game of baseball that lights up youngsters' eyes, but for those with disabilities, that opportunity can often be a difficult first step. 
Miracle League Association gives you FREE SHIPPING on orders of 3 or more bags!